Muni-Bond Sales Hit 18-Month High With Rates at 1965 Low: Chart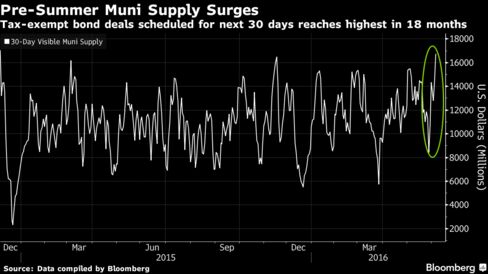 U.S. state and local governments are rushing to sell debt while borrowing costs in the $3.7 trillion municipal market are the lowest since 1965. There are $16.7 billion in new deals scheduled over the next 30 days, the largest slate of visible supply since December 2014, data compiled by Bloomberg show. Georgia, Maryland and Massachusetts are among those that'll take advantage of tax-exempt yields that have remained low despite the surge in debt sales.
Before it's here, it's on the Bloomberg Terminal.
LEARN MORE