U.S. Unemployment Falls as Discouraged Jobless Drop Out: Chart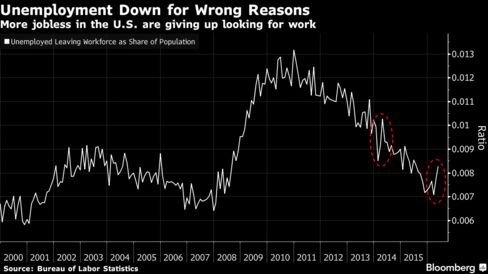 The U.S. unemployment rate fell to 4.7 percent in May from 5.0 percent the month before -- but not for the right reasons. Over the last two months, the number of jobless Americans dropping out of the labor force as a percentage of the total population has increased by the most in two years. The data was released with payrolls numbers Friday showing employers added the fewest number of workers in almost six years, all but taking June off the table for a Federal Reserve interest-rate hike.
Before it's here, it's on the Bloomberg Terminal.
LEARN MORE