Bearish Signs Build for China's Weibo After Record Rally: Chart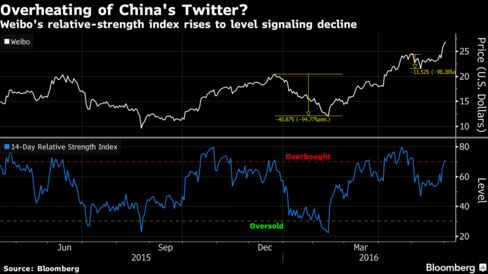 Weibo Corp.'s best three-month rally since going public in 2014 pushed the stock's 14-day relative strength index above 70 into overbought territory on Wednesday. When the momentum gauge on the Chinese Twitter-like company's shares last breached that line in April, the price plunged 12 percent over the next week. Meanwhile, short interest in Weibo surged to 10 percent of shares outstanding, the highest since November, according to data compiled by Markit and Bloomberg.
Before it's here, it's on the Bloomberg Terminal.
LEARN MORE