Most Migrants Crossing the Sea to Italy Are From Africa: Chart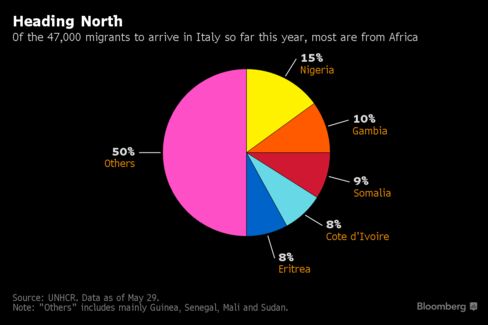 When the European Union forged its mid-March deal with Turkey to send back migrants arriving in Greece, the fear was that refugees from war-torn Syria would try to enter the EU through Italy instead. While the number of people arriving at the Italian coast has increased, it's no more than at the same period last year and data compiled by the United Nations refugee agency show they're coming from sub-Saharan Africa and the Horn of Africa rather than the Middle East. One in 10 migrants arriving in Italy comes from Gambia -- a country whose population is around four times smaller than New York City's.
Before it's here, it's on the Bloomberg Terminal.
LEARN MORE