Looking for Bargains in U.S. Stocks? They May Be Scarce: Chart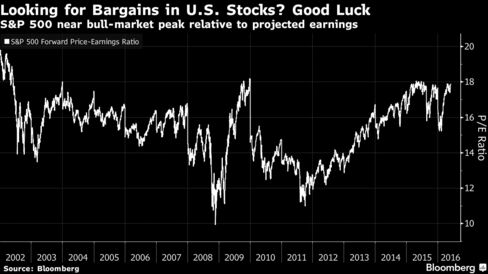 Share prices relative to projected profit show the U.S. stock market "does not remotely appear cheap enough to warrant a more aggressive stance," Stephen Auth, Federated Investors Inc.'s chief investment officer of equities, wrote in a May 24 blog posting. The S&P 500 Index ended last week at 17.9 times earnings estimates for the next 12 months, according to data compiled by Bloomberg. The forward P/E has been no higher than 18.2 since the current bull market started in March 2009.
Before it's here, it's on the Bloomberg Terminal.
LEARN MORE