Dollar Rules Gold With Strongest Correlation Since 2014: Chart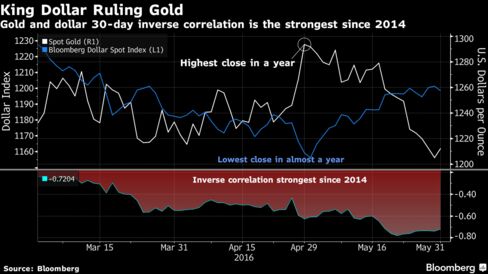 The dollar is making its impact felt on gold. The metal traded in near-perfect opposition to the currency, with the 30-day historical correlation reaching negative 0.78 on May 20. That's the strongest inverse correlation since November 2014. A reading of negative 1 would mean the two move in opposite directions all the time. Gold is often used as a hedge against the currency and the stronger dollar makes bullion more expensive for buyers outside the U.S., which reduces gold demand.
Before it's here, it's on the Bloomberg Terminal.
LEARN MORE