Bitcoin Recovers to Highest Since 2014 After Sharp Fall: Chart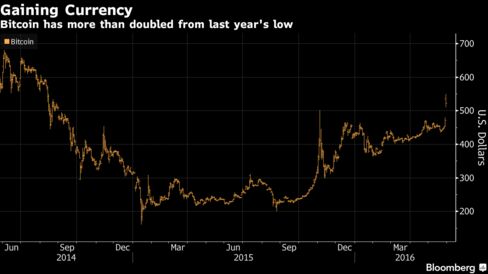 The price of bitcoin has recovered to its highest level in U.S. dollars since 2014, following a steep decline from more than $1,000 to less than $200. The rise has come as China has become the center of the bitcoin world, prompting a rush of entrepreneurs to the region. Ninety percent of the cryptocurrency's exchange volume is in Chinese yuan, according to bitcoincharts.com.
Before it's here, it's on the Bloomberg Terminal.
LEARN MORE