London First-Time Homebuyers Need Record Deposit Savings: Chart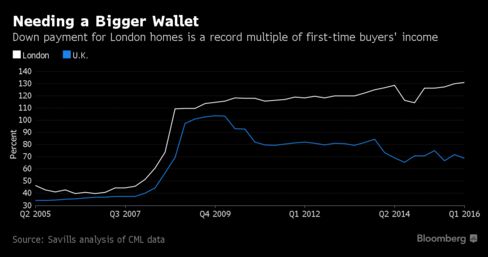 Want to buy your first home in London? Better get saving. A debut homebuyer needs to have a record 131 percent of their annual income for a down payment because property prices are so high, according to an analysis of Council of Mortgage Lenders data by Savills Plc.
Before it's here, it's on the Bloomberg Terminal.
LEARN MORE