Investors Bet on July Hike Ahead of Yellen Harvard Event: Chart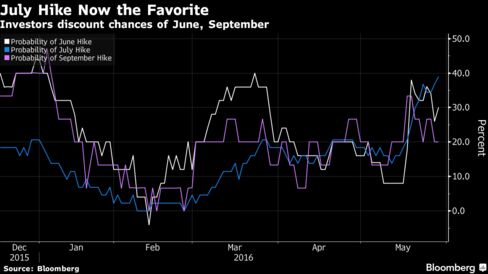 Eye on July, caveat Yellen. Investors see the U.S. central bank's July meeting as the most likely timing for its next rate increase, thanks to Federal Reserve Governor Jerome Powell. On Thursday he told an audience that another hike -- contingent on data and risks -- may be appropriate "fairly soon." Further clues may be gleaned from remarks to be delivered by Fed Chair Janet Yellen at 1:15 p.m. Friday in Cambridge, Massachusetts.
Before it's here, it's on the Bloomberg Terminal.
LEARN MORE