Saudi Wealth Fund Plans Would Make It the World's Largest: Chart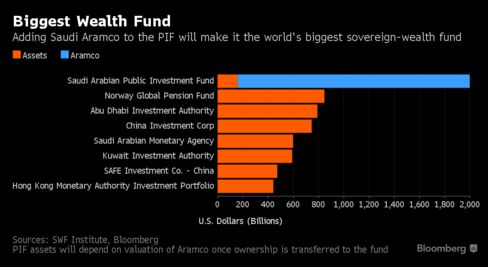 Saudi Arabia is planning to create the world's largest sovereign wealth fund by adding ownership of oil giant Saudi Aramco and other key assets to the Public Investment Fund. With a potential value of more than $2 trillion -- mostly based on what Aramco is worth -- the fund would be more than double the size of the Norwegian fund, the world's largest. Saudi Arabia is seeking to hire international bankers to help manage the fund and boost its investments overseas as part of a plan to reduce the kingdom's reliance on oil.
Before it's here, it's on the Bloomberg Terminal.
LEARN MORE