Lampert's Sears Has Little Left to Lose After Mulling Brand Sale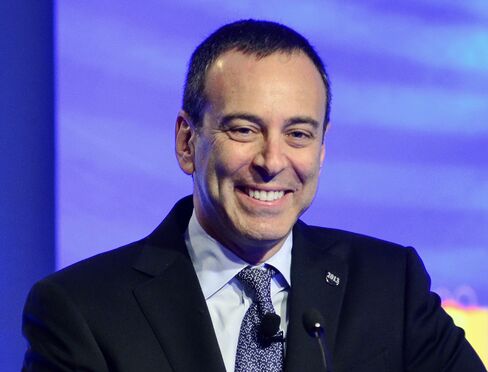 Hedge fund manager has few remaining options to lift fortunes

Ditching Kenmore, Craftsman shows company in 'desperate' state
You know Sears Chief Executive Officer Eddie Lampert is in a bad spot when he is considering selling off three of the retailer's crown jewels.
Kenmore, Craftsman and DieHard, though faded, are still household names with considerable brand cachet. The question for Lampert -- the hedge fund manager who serves as the iconic American retailer's CEO, lender and largest shareholder -- is what's left if he ditches them.
Sears said Thursday it's exploring options for its battery, appliance and tool brands, along with a lesser-known repair service. The company has already parted with its Lands' End clothing business and hundreds of its best stores, part of a parade of spinoffs and sales that have injected cash into an entity that's been bleeding it for years.
But options are running out.
"They need to sell assets to keep this thing going," said Matt McGinley, an analyst at Evercore ISI, the lone Wall Street firm still covering the stock. "They're in a desperate state, but there's not that much stuff left."
To read the article on the Sears announcement, click here.
There are more stores -- the company operated more than 1,600 in the U.S. in the last quarter -- but their quality is "materially less" than those that Sears put into a separate real estate investment trust last year, he said. There's also the auto-services business, which the company put back on the block in February after an earlier effort failed. And there's inventory.
"You basically acknowledge that you're managing it for parts," Noel Hebert, a Bloomberg Intelligence analyst, said of Thursday's announcement. Not to mention that many of the various businesses, including the home-services unit, are closely tied to a shrinking retailer and have thus seen their value decline, he said.
Selling the three brands, which are tucked into a unit called KCD, or expanding distribution wouldn't necessarily do much for Sears, McGinley said. Expanding distribution also would be tough. That's because two major competitors, Home Depot Inc. and Lowe's Cos., are already thriving with their own brands.
"Both of them have done exceptionally well taking share from Sears without ever even carrying a Kenmore appliance," McGinley said.
Even so, Home Depot or a similar company could "really elevate these brands," said Allison Ames, CEO at Beanstalk, a brand-consulting firm.
Sears's troubles have "unfortunately had this negative halo effect on their heritage appliance business, which really has been their crown jewel," she said.
Sears declined to comment.
Joining Forces
In 2005, when Edward Lampert put together two ailing retailers, Sears, Roebuck & Co. and Kmart Holding, investors saw it as a play for their underlying real estate. But Lampert, now 53, bucked assumptions by continuing to run Sears and Kmart as retailers -- even taking over as CEO in 2013.
Quarter after quarter, the company has trumpeted its turnaround.
"Our transformation is underway," a heading in a slideshow released Thursday says. "We are focused on the future," reads another.
Yet quarter after quarter, results continued to ebb. Same-store sales, considered a key measure of performance, have declined in all but one quarter since the merger. They fell 5 percent at Kmart and 7.1 percent at Sears in the first quarter of 2016. In the past fiscal year, the company's operations consumed about $2.2 billion in cash, and McGinley estimates it's on track to use more this year.
Not Enough
Sears has introduced various programs to boost results. It began subleasing space to other retailers. It offers wares from other sellers on its Sears Marketplace website. And it's poured money into its loyalty program and offered often-innovative options like ordering online for drive-thru pickup.
Lampert has said he's seeking to move the company to a leaner, "asset-light" format. But that's not enough, Hebert says.
"The only way you're going to get from here to your asset-light retail vision is something much more dramatic," he said. Now, options other than reorganization in bankruptcy "are a much lower probability."
Still, Hebert said he doesn't see liquidation as the answer because the proceeds wouldn't be enough to satisfy various stakeholders of Sears and its former units. A reorganization into a smaller core of profitable stores is probably the best path, he said.
"Show me any material effort that they've had in the past five years that showed a durable and sustainable impact positively on this business," McGinley said. "The business has not gotten better. It's only gotten worse."
Before it's here, it's on the Bloomberg Terminal.
LEARN MORE