Dollar Tree Closing Stock Gap With Rival Post-Earnings: Chart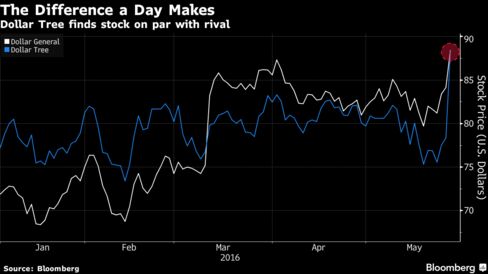 After trailing Dollar General Corp. this year, Dollar Tree Inc. is quickly closing the stock-performance gap. The U.S. discount retailer boosted its fiscal-year earnings forecast to a range of $3.58 to $3.80 a share. Shares climbed more than 12 percent on an intraday basis Thursday, eclipsing Dollar General's 5.2 percent post-earnings gain, while both companies reached 52-week highs.
Before it's here, it's on the Bloomberg Terminal.
LEARN MORE