Weak Loonie Takes Pressure Off Bank of Canada's Poloz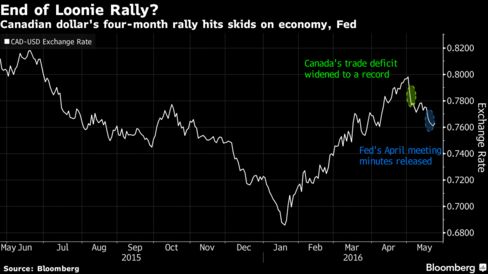 Love thy neighbor. Bank of Canada Governor Stephen Poloz may be thinking just that ahead of Wednesday's policy decision. The Canadian dollar -- one of the best performers among developed world currencies this year -- has dropped from its four-month rally, thanks in large part to weak economic data and the Federal Reserve, which is poised to raise interest rates as early as June. If the Fed raises rates, the Bank of Canada can stay put and get the same result -- a weakening currency, which will in turn make Canadian export commodities cheaper and help boost the economy.
Before it's here, it's on the Bloomberg Terminal.
LEARN MORE