U.S. Families Will Spend More Than $25,000 on Health Care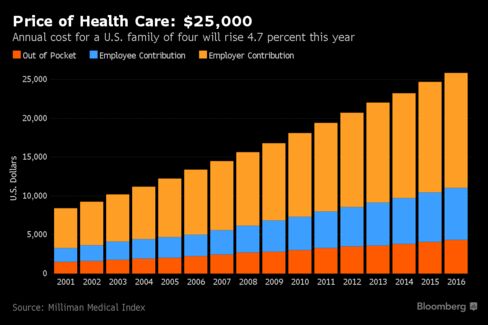 First, the good news: The cost of U.S. health-care coverage in 2016 is projected to rise 4.7 percent, the slowest pace in 15 years. The bad: Total spending will climb above $25,000 for a family of four with employer-sponsored health insurance, according to actuarial firm Milliman Inc. The estimate includes out-of-pocket spending, as well as payments by both the worker and employer.
Before it's here, it's on the Bloomberg Terminal.
LEARN MORE