Britain's Supply of Electricity Is Getting Greener: Chart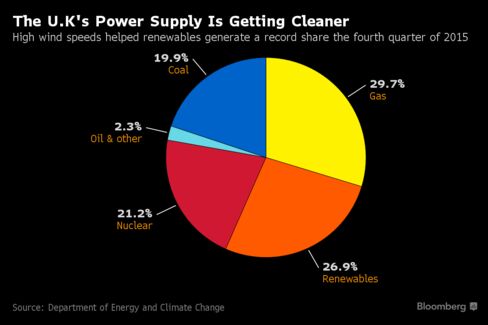 Renewables's share of the U.K. electricity mix was a record 26.9 percent in the fourth quarter of 2015 as more solar and wind power came online and warmer than usual temperatures suppressed demand. Power prices may rise this winter if the La Nina weather pattern replaces the ebbing El Nino, cooling temperatures across Europe and curtailing wind speeds. The U.K. runs the risk of "severe" price spikes next winter after a wave of plant closures, said James Brand, an analyst at Deutsche Bank AG.
Before it's here, it's on the Bloomberg Terminal.
LEARN MORE