U.S. Consumer Reliance on Credit Cards Reaches New Low: Chart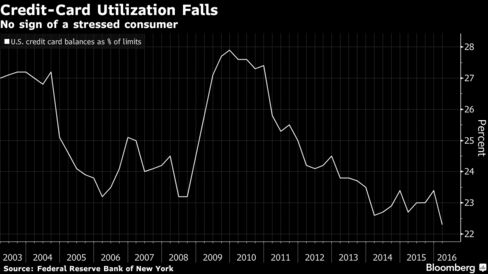 U.S. household credit-card balances as a percentage of credit limits fell in the first three months of 2016 to 22.3 percent, the lowest level on record in data going back to 2003, according to a report released Tuesday by the Federal Reserve Bank of New York. Total available credit was $2.5 trillion, marking the highest level in more than eight years. Credit-card use spiked during the recession as consumers were forced to rely on more expensive forms of debt.
Before it's here, it's on the Bloomberg Terminal.
LEARN MORE