Singapore's GDP Fluctuating Less as Global Trade Falls: Chart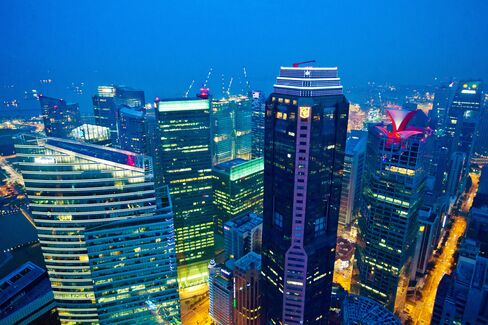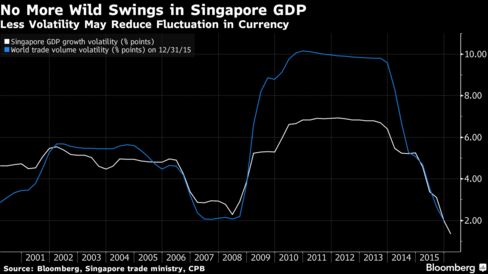 Fluctuation in Singapore's gross domestic product is lowest since at least the first quarter of 2000 as volatility in global trade volume declines, based on analysis of data. Less volatile GDP growth may result in very gradual changes to the central bank's currency policy, thus reducing volatility in Singapore dollar, says Hirofumi Suzuki, economist at Sumitomo Mitsui Banking Corp. Counter-cyclical fiscal policy has also helped lower economic growth volatility, he adds.
Before it's here, it's on the Bloomberg Terminal.
LEARN MORE