Bayer's Monsanto Bid on Track for Record German Takeover: Chart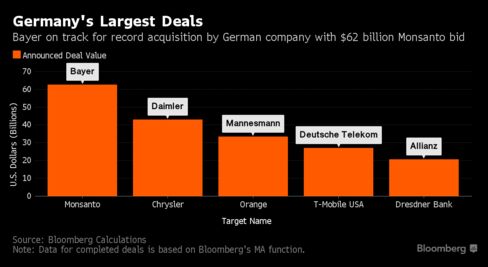 If Bayer AG were to succeed in its $62 billion offer for Monsanto Co., the takeover would be the biggest in German history. The price would be more than 40 percent larger than the $43 billion paid by Daimler AG for Chrysler Corp. back in 1998. For a list of the largest takeovers by German companies, click here.
Before it's here, it's on the Bloomberg Terminal.
LEARN MORE