Pound Volatility Jumps One Month Before Britain's EU Vote: Chart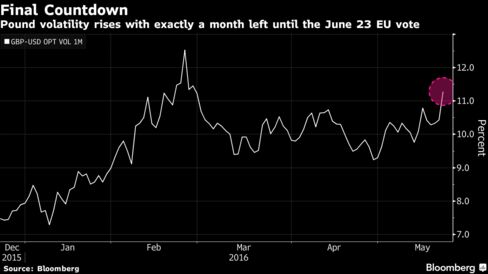 With exactly a month to go before the referendum on Britain's membership in the European Union, a measure of pound price swings jumped to the highest since February. One-month implied pound-dollar volatility rose above 11 percent on Monday, while a two-month measure has been higher than a three-month measure since late April, showing investors are concerned sterling gyrations will surge around the time of the vote.
Before it's here, it's on the Bloomberg Terminal.
LEARN MORE