Loomis's Stokes Says Fed Won't Raise Rates Before November
Elaine Stokes sees too much political, economic uncertainty

She challenges growing belief that next hike is imminent
Elaine Stokes, who helps manage $80 billion at Loomis Sayles & Co., rejects the growing consensus that the Federal Reserve is about to raise interest rates.
Stokes said the Fed won't lift rates until after the U.S. elections in November because the central bank faces too much global economic and political uncertainty between now and then.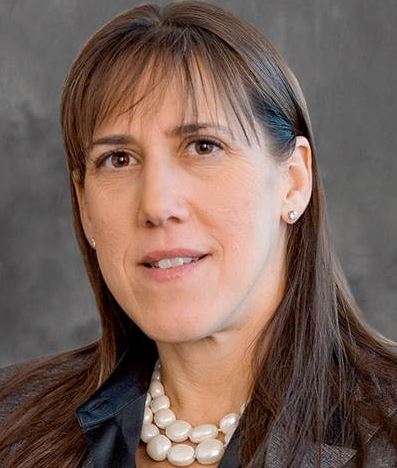 "With all the risks, it's hard to imagine they can find a clear path in June," Stokes said in an interview Friday in her Boston office. "I don't think it will happen in July and September is iffy" given how close it is to the election.
Stokes disagrees with money managers and officials who say the next rate hike will probably come sooner. San Francisco Fed President John Williams said Monday that two-to-three increases this year and three-to-four in 2017 are still "about right." Eric Rosengren, head of the Boston Fed, said the U.S. is near the threshold for a move, the Financial Times reported Sunday. Rick Rieder, chief investment officer of global fixed income at BlackRock Inc., said July is a likely month for the Fed to move.
The odds of the Fed raising rates in July have climbed to 54 percent from about 26 percent at the start of May, according to data based on fed fund futures compiled by Bloomberg.
Stokes, who manages the $15.3 billion Loomis Sayles Bond Fund with Dan Fuss and Matthew Eagan, cited uncertainty surrounding Greece's negotiations on its next round of bailout loans and Britain's June 23 referendum on membership in the European Union as two key global risks that could keep the Fed on hold.
High-Yield Attractive
James Bullard, the president of the St. Louis Fed, said Monday he doesn't see the U.K.'s vote on membership influencing the U.S. policy makers' meeting the week before the referendum. He said that even if the U.K. decides to leave, "the next day nothing happens" and the country will enter into departure negotiations bound to go "very slowly."
Stokes said in the current slow-growth, low-inflation environment, U.S. high-yield bonds and bonds rated BBB, the lowest investment-grade tier, are the most attractive investments. High-yield debt gained 7.2 percent while corporate BBB-rated bonds climbed 5.8 percent this year, according to Bank of America Merrill Lynch indexes.
The Loomis Sayles Bond Fund gained 3.8 percent this year, better than 74 percent of peers, according to data compiled by Bloomberg. It has beaten 77 percent of rivals over five years.
Before it's here, it's on the Bloomberg Terminal.
LEARN MORE