Building a National Fortress in the Cloud
Stressing Germanness to reassure clients about security.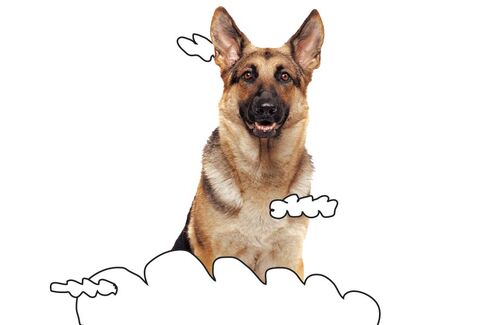 When auto parts supplier Robert Bosch began offering data storage and software services to industrial customers this year, it realized that, in addition to its knowledge of machines and production, it had another advantage over tech giants such as Microsoft and Google: its nationality. "We made a conscious decision to locate the Bosch cloud in Germany," says Stefan Assmann, head of its Connected Industry program. "It gives us a competitive edge. Many companies and consumers have security concerns."
As German managers begin to understand the importance of cloud services, the likes of Bosch, engineering titan Siemens, cloud-infrastructure provider ProfitBricks, and Deutsche Telekom's T-Systems unit are finding that Europe's strict data-security and privacy laws provide a major selling point. On its website, ProfitBricks touts what it calls "100 percent German data protection," underneath the black, red, and gold colors of the German flag. "Having a German cloud helps tremendously," says Markus Schaffrin, an IT security expert at Eco, a lobbying group for Internet companies. "Germany has some of the most stringent data-protection laws, and cloud-service providers with domestic data centers are of course highlighting that."
The companies known as the Mittelstand—the small and midsize enterprises that form the backbone of the German economy—are rapidly embracing the idea of the networked factory. Yet they remain wary of entrusting intellectual property to a cloud controlled by global technology behemoths and possibly subject to government snooping. "Small and medium enterprises are afraid that those monsters we sometimes call Internet companies will suck out the brain of innovation," says Joe Kaeser, chief executive officer of Siemens, which in March began offering cloud services using a network managed by German software powerhouse SAP.
In a case being closely watched in Germany, the U.S. Department of Justice has demanded that Microsoft hand over e-mails stored on a data server in Ireland. The software maker argues that the U.S. has no jurisdiction there; the U.S. government says it does, because Microsoft is an American company. Concern that the same thing could happen in Germany means local cloud providers will be able to charge a premium "until Microsoft and other Americans can convince people they're safe in these countries," says Bloomberg Intelligence analyst Anurag Rana.
U.S. companies aren't ceding the market. Microsoft will offer its Azure public cloud infrastructure in German data centers, with T-Systems acting as a trustee of customer data. The companies say the arrangement will keep information away from non-German authorities. And IBM in December opened a research and sales hub for Watson, its cloud-based cognitive computing platform, in Munich—a move intended to reassure Mittelstand buyers about the security of their data. "If a customer wants data never to leave Bavaria, then it won't," says Harriet Green, IBM's general manager for Watson. "I'm being invited in by many, many customers in Germany, because fear about security is very, very real."
Building a national-fortress cloud may defeat the purpose of the exercise. A key feature of a cloud is that it gives a company the ability to quickly reconfigure networks as demand shifts and conditions change. And a global network is almost always more adaptable and offers greater cost savings than one confined to a specific country, says Forrester Research Senior Analyst Paul Miller. Smaller domestic players "must find compelling ways to differentiate themselves from the technical prowess, global reach, and brand recognition of the big public clouds," he says. "So they emphasize local support."
Andreas Loff, managing director of cloud-services consultant Autonubil System, says that message resonated with two recent auto industry customers. They considered offerings from various U.S. and European providers before settling on ProfitBricks. "The data doesn't touch American soil if the customers don't want," Loff says. "That's a big advantage."

—With reporting by Stefan Nicola, Aaron Ricadela, Alex Webb and Erhard Krasny
The bottom line: As German interest in the cloud grows, domestic providers bet their nationality will give them an edge with security-conscious clients.
Before it's here, it's on the Bloomberg Terminal.
LEARN MORE