What's the Hot Trend in U.S. Stock ETFs Today? Stability: Chart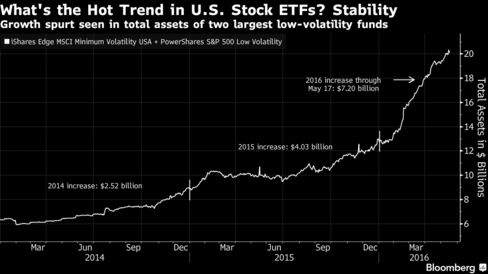 Investors are increasingly pouring into the largest exchange-traded funds that focus on U.S. companies less affected by market swings. The iShares Edge MSCI Minimum Volatility USA and PowerShares S&P 500 Low Volatility Portfolio ETFs surpassed $20 billion in combined assets this month for the first time. Their assets rose $7.2 billion for the year through yesterday, which exceeded the total for all of 2014 and 2015 combined.
Before it's here, it's on the Bloomberg Terminal.
LEARN MORE