Spain's Debt Jumps Most in Century, Topping 100% of GDP: Chart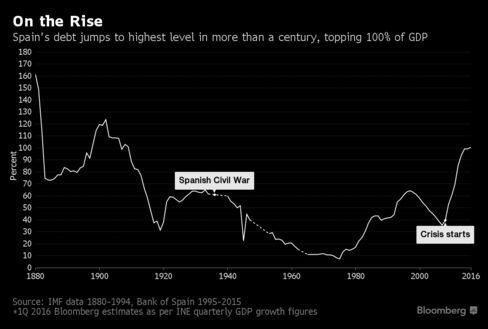 Spain's debt pile topped 100 percent of gross domestic product in the January-March period, according to Bloomberg calculations, marking the first time in more than a century that debt has outweighed total output. The nation's debt has nearly tripled since 2007 as a decade-long housing bubble came to an abrupt end, putting pressure on Spain's public finances in the worst economic crisis in modern history. The country owed 1.1 trillion euros ($1.24 trillion) as of March.
Before it's here, it's on the Bloomberg Terminal.
LEARN MORE