Roubini Sees Only One Fed Hike in 2016, Calls U.S. Ballot a Risk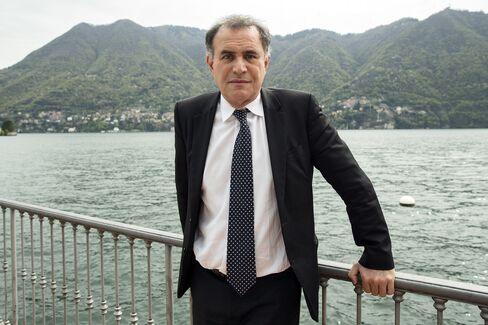 The U.S. Federal Reserve won't raise interest rates more than once in 2016 after a bout of global volatility to start the year, according to Nouriel Roubini, chairman of Roubini Global Economics.
"The Fed is going to hike only once, not four times, this year, not even two times," Roubini said in Moscow at a conference on emerging markets organized by Credit Suisse Group AG. It's a central bank "not just for the U.S. economy but also for the global economy," which is why it's "more likely to go more slowly."
The Fed's rate path is in focus after it raised borrowing costs in December for the first time in a decade. Investors see roughly a 12 percent chance of another increase when its officials convene in June and a 28 percent probability that the benchmark will be higher by the July meeting. Even so, two regional Fed Bank presidents said on Tuesday that two rate moves may still be warranted in 2016 as the economy continues to expand and inflation picks up.
Risks for the global economy include the outlook for China and November presidential elections in the U.S., according to Roubini. Developing countries and commodity-producing nations would be the "first victims" of a "hard landing" in China, he said.
Before it's here, it's on the Bloomberg Terminal.
LEARN MORE