Rajoy's Pledge to Cut Taxes Poses Problem for Coffers: Chart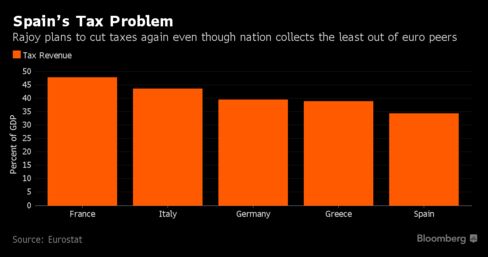 Less than half a year after tax cuts failed to win Mariano Rajoy a second term as Spanish prime minister, he's promising a fresh dose of the same medicine as he tries to lure middle-class voters in June's ballot. But the move poses a headache for tax coffers: Spain collects the least revenue of any of its main euro-area peers. A new round of election giveaways also puts additional pressure on the deficit -- Spain missed European Union budget goals yet again last year and now may face a fine from EU authorities.
Before it's here, it's on the Bloomberg Terminal.
LEARN MORE