What Sanctions? Russia Political Risk Evaporates in Bonds: Chart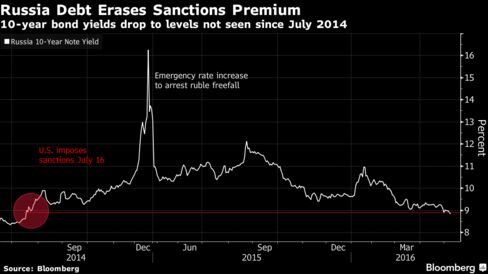 The political risk associated with Russian sanctions has disappeared from benchmark government bonds. Yields on local-currency notes due in 10 years have fallen to 8.84 percent amid a recovery in oil and confidence the central bank is closer to meeting inflation targets. That's less than the 8.99 percent rate reached the day after the U.S. blocked some of the biggest state companies from capital markets in response to Moscow's involvement in the Ukraine conflict.
Before it's here, it's on the Bloomberg Terminal.
LEARN MORE