Apple's Status as World's Most Valuable Company at Risk: Chart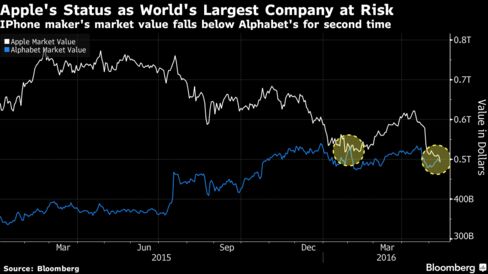 Apple Inc. lost its place at the world's most valuable public company once this year, and its standing is at risk again. The iPhone maker fell behind Alphabet Inc., the owner of the Google search service, by market value in Thursday's trading. A similar move happened on Feb. 2, after Alphabet reported fourth-quarter earnings and revenue that beat analysts' estimates. Apple took back the lead the next day.
Before it's here, it's on the Bloomberg Terminal.
LEARN MORE