Retailers Tumble as Macy's Revised Forecast Hits Stocks: Chart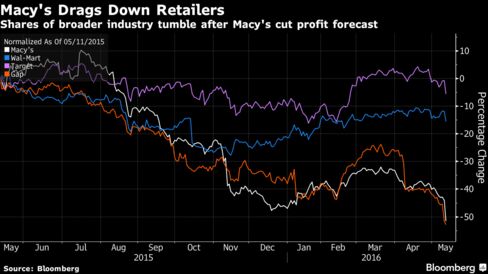 Slow foot traffic at shopping malls sent the shares of Macy's Inc. tumbling after the retailer cut its profit forecast for this year and posted first-quarter revenue that missed analysts' estimates. The disappointing results come after Gap Inc. reported weak same-store sales earlier this week. With consumers not spending, investors are taking note: Retail stocks fell across the board Wednesday amid the gloom.
Before it's here, it's on the Bloomberg Terminal.
LEARN MORE