Rand's Volatility Higher Than Ruble as Downgrade Looms: Chart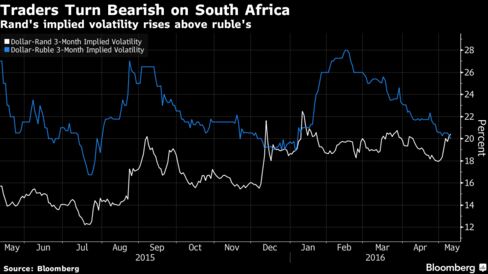 Traders bracing for a South African credit downgrade next month are more bearish on the nation's currency than Russia's ruble for the first time since January. The rand's three-month implied options volatility against the dollar -- which was at a four-month low as recently as a two weeks ago -- is the highest among 31 emerging-market currencies bar Argentina's peso. S&P Global Ratings will review South Africa's debt rating on June 3.
Before it's here, it's on the Bloomberg Terminal.
LEARN MORE