German Refugee Decline Shows Merkel's Reliance on Turkey: Chart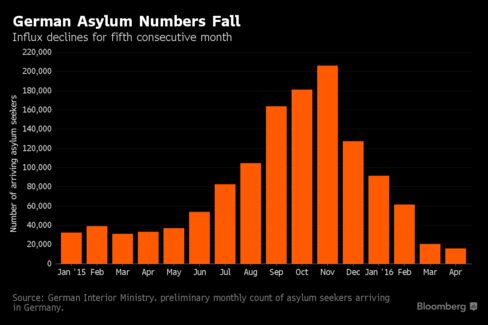 Germany's registered influx of asylum seekers declined to the lowest in almost two years in April, underscoring Chancellor Angela Merkel's dependence on a European Union accord with Turkey to restrict refugees from entering the EU through Greece. Questions about the pact's viability increased after Turkey's negotiator, Ahmet Davutoglu, quit as prime minister last week in a power struggle with President Recep Tayyip Erdogan. Yigit Bulut, chief adviser to Erdogan, criticized the EU on Monday for holding off on visa-free travel for Turks and said he's always doubted the March 18 deal would work.
Before it's here, it's on the Bloomberg Terminal.
LEARN MORE