Five Cameras for Your Next Getaway
The best new cameras for whatever kind of trip you're taking.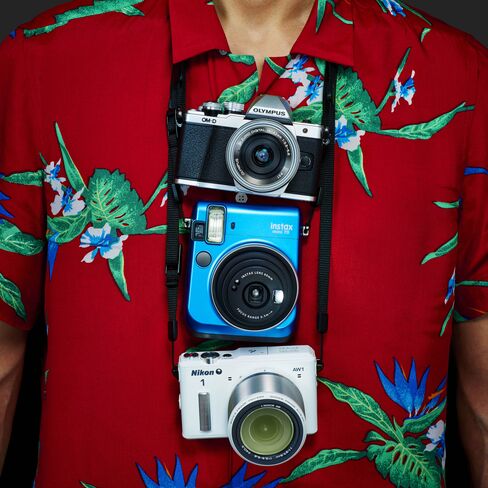 For Scenic Touring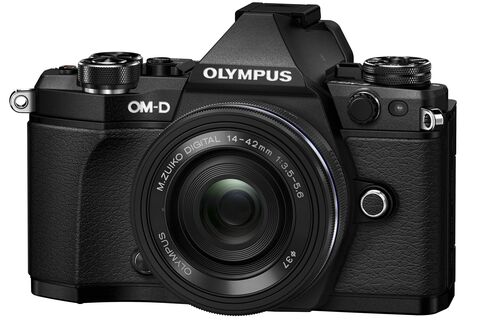 Shoot sharp images from far away without a tripod, thanks to the advanced image-stabilization technology of the Olympus OM-D EM-10 Mark II. Built-in Wi-Fi gives you the option to upload landscapes, street scenes, and long-range zooms directly to Facebook, Snapchat, or Instagram. $699; getolympus.com
For Family Fun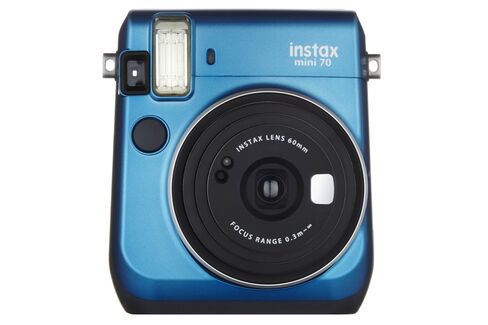 The latest iteration of the Fuji Instax offers immediate gratification: The film, the size of a refrigerator magnet, pops out and slowly develops in front of your eyes. A selfie function reduces the zoom based on the length of your arm as a tiny mirror centers you in the lens. $139; fujifilmusa.com
For Action and Adventure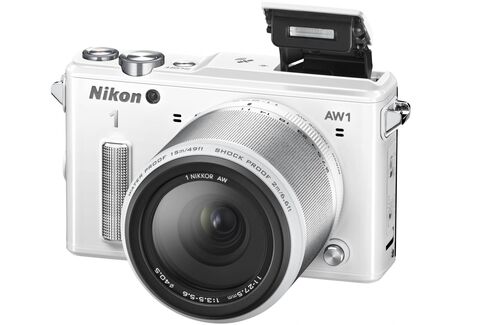 Small, light, and waterproof down to 50 feet, the Nikon 1 AW1 can also withstand temperatures as low as 14F and is durable enough to survive a 6-foot fall. And, because it's a mirrorless camera, the phase detection focus for action sports is faster than that of an SLR. $799; nikonusa.com
For High-Quality Videos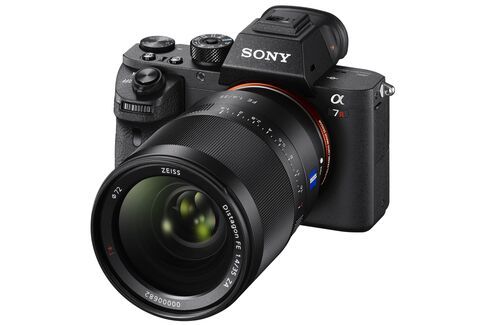 The Sony A7R II is making waves among aficionados now that its renowned phase-detection autofocus technology works with lenses by Canon as well as those designed by Sony—a mega leap beyond the traditional camera's capabilities. Even better, it shoots high-quality video in crisp 4K, and at 42 megapixels, you can crop in on sporting events, portraits, or landscapes after the fact without losing any detail. From $3,199; sony.com
For the Weekend Getaway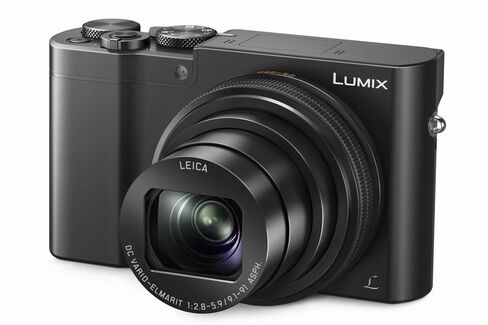 Think of it as a big zoom in a small package. The pocket-sized Lumix DMC-ZS100 changes the game for anyone looking for a solid, easy-to-pack camera that still takes detailed photos in low light thanks to a 1-inch sensor, four times larger than most cameras in this category. $699.99, shop.panasonic.com
Before it's here, it's on the Bloomberg Terminal.
LEARN MORE