PBOC Balance Sheet Shrinks While ECB, BOJ Assets Soar: Chart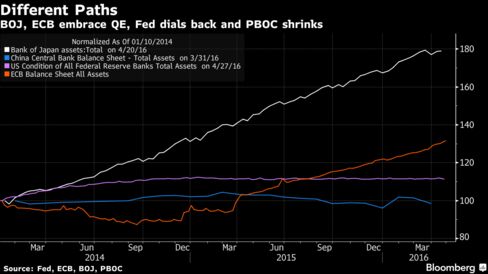 Swollen by massive bond-buying, the balance sheets of the Bank of Japan and the European Central Bank have soared. In contrast, assets held by the People's Bank of China have fallen as it sold off foreign-exchange reserves in the past year to shore up the yuan's value. Click here for the full story.
Before it's here, it's on the Bloomberg Terminal.
LEARN MORE