Emerging-Market Stocks Are Now Cheaper Than Junk Bonds: Chart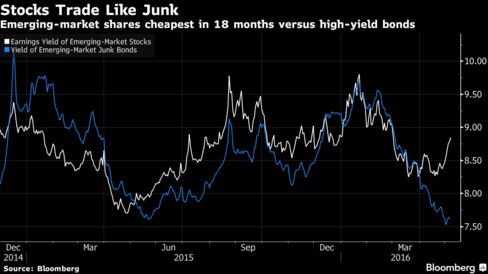 Here's evidence the bull-market rally in developing-nation stocks hasn't made them expensive. The earnings yield on the MSCI Emerging Markets Index has risen to the highest since November 2014 relative to junk-bond yields, meaning investors get a bigger return on investment from equities. Analysts' increasing projections for company earnings and a rally in higher-yielding debt in an era of negative interest rates are behind the divergence between stocks and bonds.
Before it's here, it's on the Bloomberg Terminal.
LEARN MORE