South Africa's Credit Risk Approaching Junk-Rated Brazil: Chart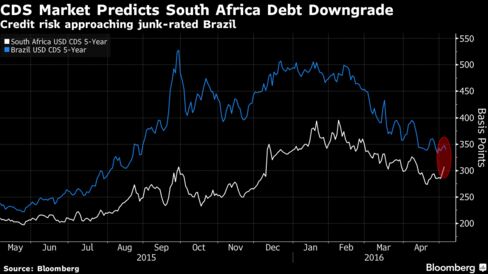 South Africa is set to lose its investment-grade status, if credit-default swaps are anything to go by. The cost of insuring the nation's debt against default for five years is already higher than some junk-rated countries, including Russia, and just 38 basis points lower than for Brazil. That's the narrowest margin since June, before the South American country was downgraded to sub-investment levels.
Before it's here, it's on the Bloomberg Terminal.
LEARN MORE