The first week of May in Louisville means one thing: the Kentucky Derby. Thousands gather every year for the Run for the Roses and the mint-julep-fueled fanfare that surrounds the event—but it's not all about the ponies. Louisville is a historic cultural destination for the high-end traveler with posh hotels that double as museums, whiskey aplenty, and even some adventure in the sky.
History on the Rocks
The historic Seelbach Hotel was Louisville's first opulent European-style accommodations and opened 111 years ago in the heart of downtown. In the 1920s, F. Scott Fitzgerald was famously thrown out of the marble palace after a raucous night of bourbon and cigars, while other notable guests—the Rolling Stones, U.S. Presidents FDR and JFK—were better-behaved throughout the years. Channel the swagger of Al Capone and Lucky Luciano in the Oakroom, one of Louisville's best restaurants, and a former poker spot of the gangster guests. A hearty seven-course tasting menu starts with king crab and ends with beef short ribs cooked with carrots, cipollini, and black garlic. There are 40 bourbons to choose among for a nightcap.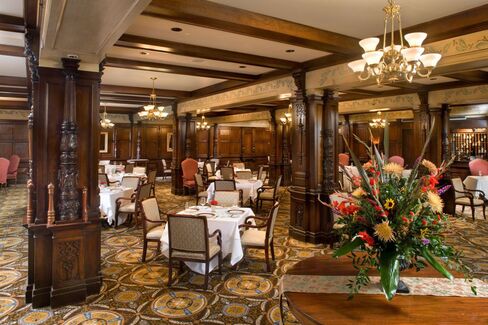 An even more impressive selection of rare bourbons is a short cab ride away at the Silver Dollar: an almost impossible-to-find 17-year-old Colonel E.H. Taylor Cured Oak ($42 per pour), Pappy Family Reserve 23-year-old ($85), the world's only single barrel J.T.S. Brown ($7), and the cult-favorite 10-year old Ancient Ancient Age ($9) made by Buffalo Trace. For a down-home meal, go for barbeque baby back ribs cooked in Kentucky Bourbon BBQ sauce, Beer Can Hen with lime-serrrano pepper demi sauce, and sides of collard greens and fried okra.
View From Above
Find your inner Red Baron on an open-cockpit scenic flight in a cherry-colored 1935 Waco YMF. (Don't worry, the planes are safe and modernized.) Classic Biplane Tours flies over the city's most iconic sites, including Churchill Downs, Cardinal Stadium, and Slugger Field. Tours fly from mid-April to the end of November and cost $325 for two people for 40 minutes.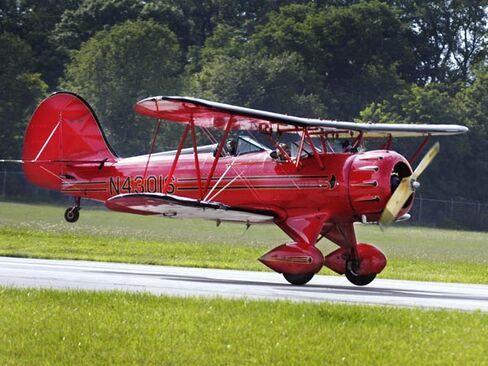 Contemporary Culture
The 21c Museum Hotel is exactly what it sounds like. Built in 2006 by New York architect Deborah Berke, it's a hotel (suites from $329) with a collection that focuses solely on contemporary art and design from the 21st century, including works by Chuck Close, Kara Walker, Tony Oursler, and Bill Viola. And it's the only museum in the city open 24 hours a day. The site-specific sculptural "Asleep in the Cyclone" suite created by Jonah Freeman and Justin Lowe is a great place to lay your head while being fully immersed in the art experience, but there are also corner suites and a rooftop apartment that comes with a 2,100-square-foot terrace.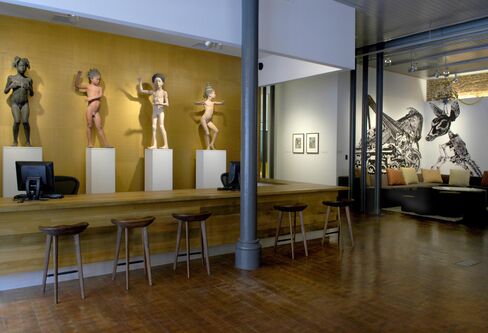 The hotel is also home to Proof on Main, one of Louisville's best contemporary restaurants. Don't miss the Strawberry Poptart with chicken liver pate and cracklin', a savory homage to the childhood treat, and the 30-day dry-aged ribeye served with squid ink black mole, chimichurri, and a triple cooked potato. Hit the bar for a bracing mint julep made with cayenne syrup and Fernet-Branca.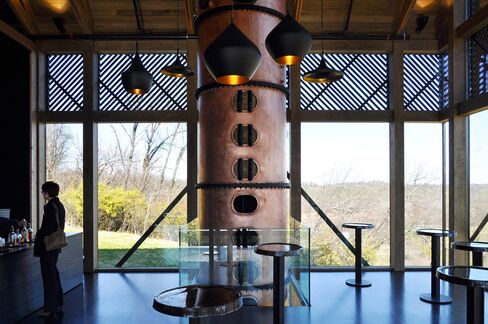 Bourbon Country
Kentucky has more barrels of bourbon aging than it does people—in 2014, bourbon inventory exceeded 5.6 million barrels. The newly opened Wild Turkey Visitor Center in Lawrenceberg, a scenic 1-hour drive away, was designed by the De Leon & Primmer Architecture Workshop and has been a hit among connoisseurs of architecture and bourbon alike. The design was inspired by the shape of Kentucky's historic tobacco barns, and the black exterior resembles the No.4 char of the inside of a bourbon barrel. Tours of the distillery followed by bourbon tastings start at just $5, but bottles of Wild Turkey Diamond, a 16-year-old spirit made to celebrate the 60th anniversary of master distiller Jimmy Russell, are $130.
For those who aren't into bourbon or want to visit a distillery closer to town, Copper & Kings is a 2-year-old urban distillery that offers tours as well as something different: grape and apple brandies, plus a delicious line of absinthe.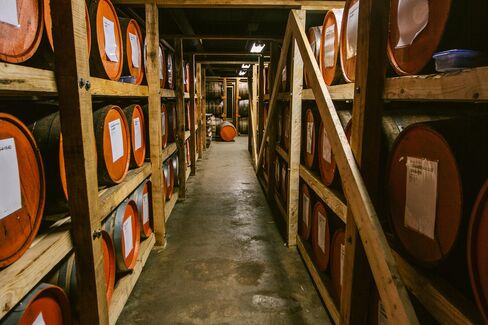 Tee Time
Louisville is home to many fantastic golf courses, many of them public. The most prestigious private golf club, though, is Valhalla, 20 minutes from downtown and ranked on Golf Digest's Top 100 list of great American courses. (Tiger Woods won the 2000 PGA Championship here after a dramatic 3-hole playoff against Bob May.) The club does allow member-invitation rounds and recommendations by PGA professionals—another reason to rub elbows at Derby parties.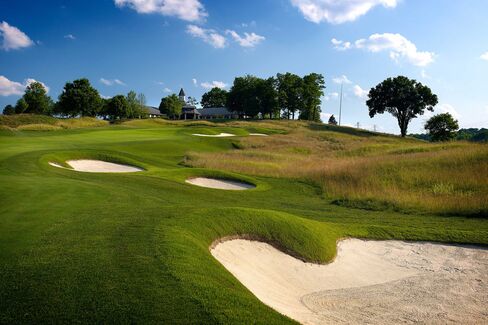 Professional Pets
Get a glimpse into the day-to-day life of a Derby jockey at Luckett's Tack Shop, an old-school horse supply store tucked away in an unassuming building across the street from Churchill Downs. Owner Kenny Luckett has run the shop for 28 years and is an essential resource for trainers, jockeys, and horse enthusiasts. Last year, he outfitted American Pharoah with custom halters before the race and over the years has been the go-to for such jockeys as Calvin Borel, three-time Kentucky Derby winner. All the bridles and halters are handmade, as are the shop's signature leather belts that come with an engraved metal nameplate ($40) and customized dog and cat collars (starting at $20).
Before it's here, it's on the Bloomberg Terminal.
LEARN MORE