Can Donald Trump Turn the Empire State Red?: Chart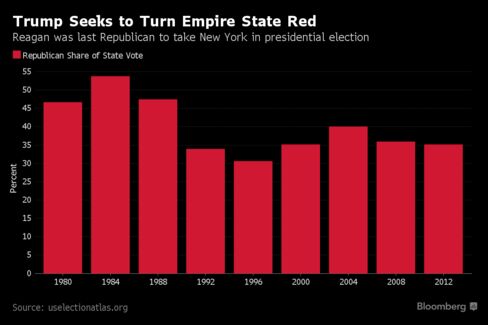 Can the presumptive Republican nominee Donald Trump turn his Empire State red? It's a feat that hasn't been done in 32 years -- Ronald Reagan won New York in both 1980 and 1984 -- but some local observers haven't ruled out the possibility. Another New Yorker, Hillary Clinton, is almost certain to have something to say about that, if she becomes the Democratic nominee as expected and sets up the first presidential face-off between two Empire State residents in 72 years.
Before it's here, it's on the Bloomberg Terminal.
LEARN MORE