Brexit Drives Risk Sentiment in Majors Except the Yen: Chart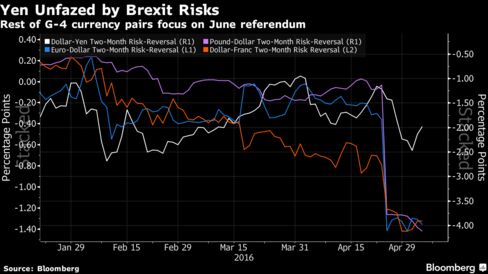 Investors in dollar-yen options aren't nearly as concerned about the risks surrounding the U.K.'s EU referendum as their counterparts in other major currencies. Two-month risk reversals on three of the world's four major currency pairs show a dramatic collapse in put premiums relative to calls used from the day the tenor started capturing the June 23 vote date.
Before it's here, it's on the Bloomberg Terminal.
LEARN MORE