U.S. Worker Productivity Hasn't Been This Bad Since 1993: Chart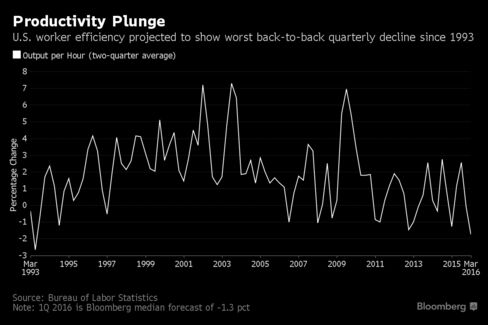 America's productivity slump is the biggest in nearly a quarter century. The Bureau of Labor Statistics is projected to report on Wednesday that output per hour of work slid another 1.3 percent at an annual pace in the first quarter on the heels of a 2.2 percent decrease in the previous three months. The confluence of falling productivity, higher labor costs and an economic slowdown are putting a dent in companies' bottom lines, with earnings among S&P 500 Index members projected to slip for the fourth straight quarter.
Before it's here, it's on the Bloomberg Terminal.
LEARN MORE