Municipal Bonds Most Expensive to Treasuries in 19 Months: Chart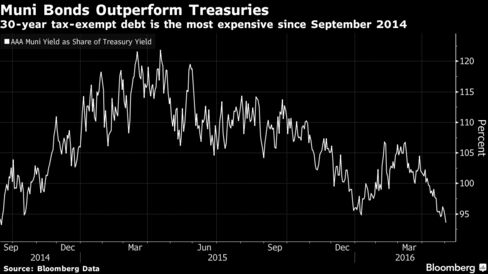 The ratio of the yields on an index of top-rated 30-year municipal bonds and similarly dated Treasuries dropped to 93.6 percent this week, the lowest since September 2014, signaling that the state and local securities are expensive relative to their federal counterparts. The 30-year munis are also unappealing on an absolute basis: with yields of 2.5 percent, they're within 0.01 percentage point of an all-time low, data compiled by Bloomberg show.
Before it's here, it's on the Bloomberg Terminal.
LEARN MORE