Australian Property's China Ties Make Genworth 'More Wary'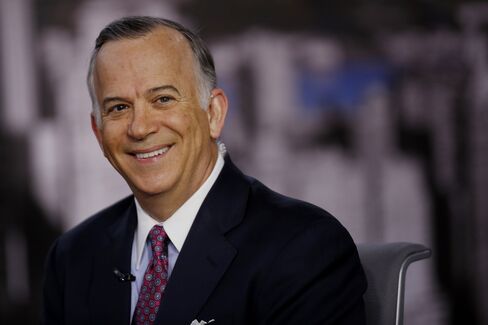 Mortgage insurer cut back in Western Australia, Queensland

Firm may sell more stock if price rises, McInerney says
Genworth Financial Inc., the insurer that's looking to the mortgage market for growth, has become cautious about Australian housing given its connection to China and commodities, Chief Executive Officer Tom McInerney said.
"We're more wary there. We've cut back in writing in Western Australia and Queensland," McInerney said Wednesday in an interview at Bloomberg headquarters in New York. He cited regulatory actions "and the fact that the Australian economy is more tied in a macro sense to China and commodities."
McInerney is betting more on mortgage-insurance units in the U.S., Canada and Australia and reshaping Genworth after it was burned by long-term care policies, which pay for home health aides and nursing home stays. A possible increase in corporate defaults and mortgage delinquencies, particularly in the mining states of Queensland and Western Australia, are shaping up to be the next challenge for the nation's largest lenders.
The Richmond, Virginia-based firm sold shares of Genworth Mortgage Insurance Australia Ltd. in a 2014 initial public offering, and still holds a stake of more than 50 percent. The stock traded for A$2.49 a share Wednesday, compared with A$2.76 at the end of 2015. McInerney said he would consider selling more stock if the price rises and would probably use the money to pay debt.
'Harder Look'
"As long as the stock stays where it is, and it's sort of where it is because there's concern about the housing market, it's better to just take the dividends," McInerney said. "If the stock moved much closer to book value over time, we might take a harder look at, 'Does it make sense to sell down, balancing all the other things?"'
The loss ratio for the Australian business widened to 26 percent in the first quarter, driven by elevated losses in Queensland and Western Australia, the CEO said last month. Mortgage insurers cover losses for lenders when homeowners default and foreclosure fails to recoup costs.
Before it's here, it's on the Bloomberg Terminal.
LEARN MORE