Cruz, Sanders Most Underestimated by Election Predictions: Chart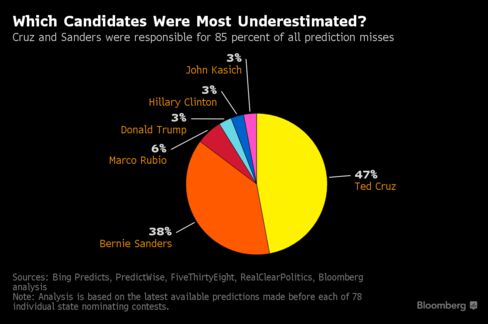 About 85 percent of prediction misses in the 2016 election cycle have occurred in contests where Donald Trump or Hillary Clinton were expected to win, and often by sizable margins, only for Ted Cruz or Bernie Sanders to pull off a surprise, according to Bloomberg analysis of over 250 projections from four predictors. This pattern encompasses 11 states in total, mostly in the Midwest: Iowa, Minnesota, Oklahoma, Kansas, Nebraska, and Michigan all featured predictions that missed the mark.
Before it's here, it's on the Bloomberg Terminal.
LEARN MORE