S&P 500 Ends Technical Streak Last Seen Before 16% Drop: Chart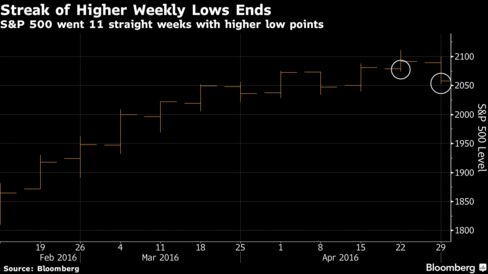 The Standard & Poor's 500 Index just ended an upswing unlike any since 2011 -- and more pain may lie ahead. For the first time in 12 weeks, the benchmark gauge's low point fell below the previous week's, halting a streak of what's known as higher lows. The last time such a run faltered, in February 2011, the index plunged 4.8 percent over the following month and was down 16 percent six months later.
Before it's here, it's on the Bloomberg Terminal.
LEARN MORE