Star Wars Gives New Force to U.K.'s Rebounding Toy Market: Chart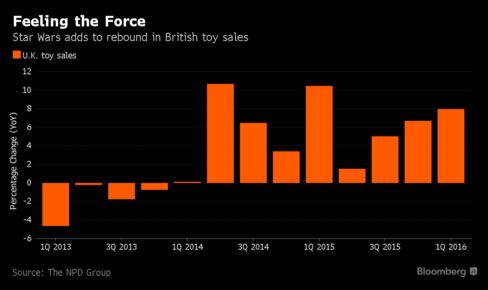 A two-year rebound in Britain's 3.2 billion-pound ($4.7 billion) toy market has a new driving force. About 2.1 million Star Wars products were sold in the first quarter, representing more than half the market's growth, according to researcher The NPD Group. The popularity of lightsabers and action figures after the release of the latest movie installment boosted the number of toys sold since the start of the year to almost 54 million, making Britons the highest toy spenders in Europe.
Before it's here, it's on the Bloomberg Terminal.
LEARN MORE