Europe Volatility Bets Jump as Data-Heavy Friday Unfolds: Chart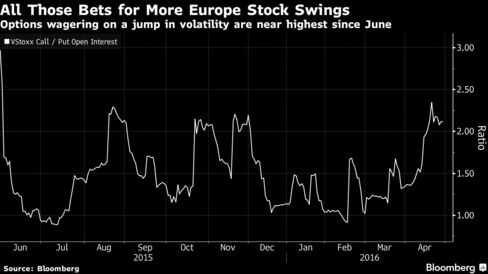 Investors watching the slew of reports Friday on the euro-area economy -- from gross domestic product to inflation and unemployment -- are preparing for more stock-market turbulence. The number of options betting on a rise in volatility reached its highest level since June relative to those wagering on calmer days. Traders expect an 18 percent jump in equity swings in the next three months, according to VStoxx Index futures.
Before it's here, it's on the Bloomberg Terminal.
LEARN MORE