Statoil's Adjusted Profit Declines to Record Low: Chart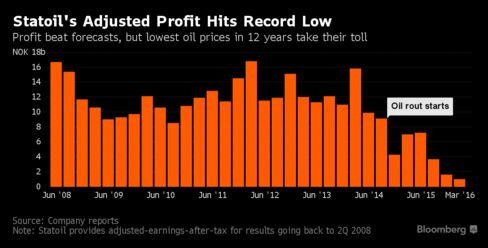 Statoil ASA reported its worst-ever adjusted earnings as crude prices fell the lowest in almost 12 years. Still, the company beat estimates for a loss as cost savings are having an effect. Norway's biggest oil company joined BP Plc and Total SA in reporting better-than-expected results as the producer cut operational costs per barrel by a fifth.
Before it's here, it's on the Bloomberg Terminal.
LEARN MORE