Myanmar's Kyat Gains Most in Asia as Democracy Takes Root: Chart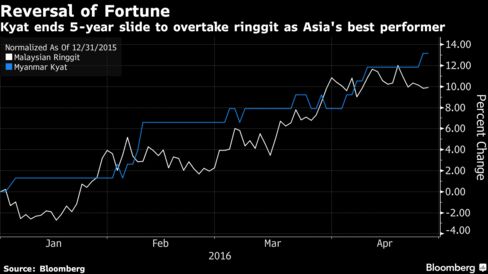 The ringgit's run as Asia's top currency didn't last last long. It's been overtaken by Myanmar's kyat, long a laggard, as the region's best performer this year. Myanmar is emerging from decades of isolation and military rule. Saktiandi Supaat, head of foreign-exchange research at Malayan Banking Bhd. in Singapore, says the kyat has benefited from the smooth transition to democracy and government measures to support the use of the local currency in businesses.
Before it's here, it's on the Bloomberg Terminal.
LEARN MORE