ECB Plan to Buy Corporate Bonds Spurs Long-Term Issuance: Chart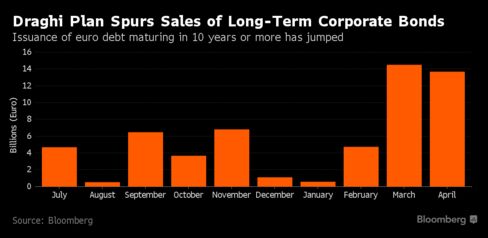 Companies have stepped up sales of long-term bonds as the European Central Bank prepares to start buying corporate debt. The ECB's plan is fanning issuance as businesses can more easily find buyers for long-dated notes, traditionally a small part of the euro debt market. Sales also let them lock in near record-low interest rates.
Before it's here, it's on the Bloomberg Terminal.
LEARN MORE