Living Wage Compounds Problems for Ailing U.K. Retailers: Chart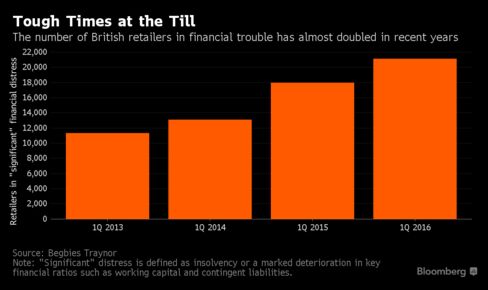 Life isn't easy for British retailers -- price wars, the wrong kind of weather and encroachment from online merchants like Amazon.com Inc. have all posed difficulties in recent years. Now the new National Living Wage, a compulsory pay increase for over-25s that took effect this month, is increasing costs and adding to concerns about the outlook. More than 20,000 retailers ended the first quarter in a "dire financial state," according to U.K. advisory firm Begbies Traynor.
Before it's here, it's on the Bloomberg Terminal.
LEARN MORE