India's Cash Squeeze Eases as Modi Spending Kicks Off: Chart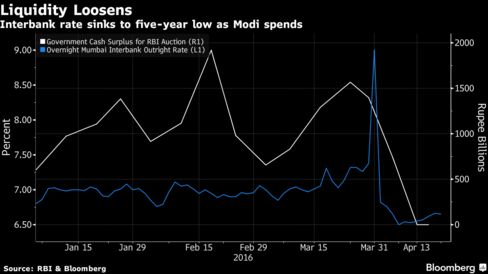 India's overnight reference interbank rate fell to a five-year low of 6.5 percent this month as government spending, reflected in the drop in cash balances held for auction, eased tight liquidity conditions. The rate surged to an almost 15-month high in March as Prime Minister Narendra Modi curtailed spending to shrink Asia's widest budget deficit. Modi is caught between the need for budget restraint and supporting growth.
Before it's here, it's on the Bloomberg Terminal.
LEARN MORE