Disney's 'Jungle Book' Holds Box-Office Lead Over 'Huntsman'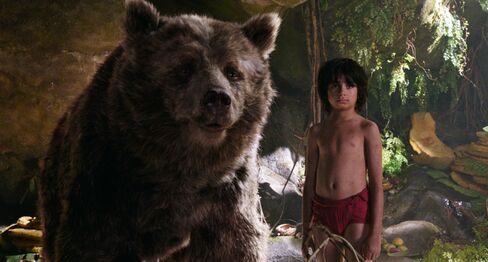 "The Jungle Book," Walt Disney Co.'s live-action retelling of its own classic, led the North American box office for a second weekend, easily beating one new wide release, Universal Pictures' Snow White-based feature "The Huntsman."
"The Jungle Book," which features the voices of Bill Murray, Idris Elba and Scarlett Johansson, collected $60.8 million in its second weekend at theaters in the U.S. and Canada, ComScore Inc said Sunday in an e-mailed statement. "The Huntsman: Winter's War" collected $20.1 million to finish a distant second.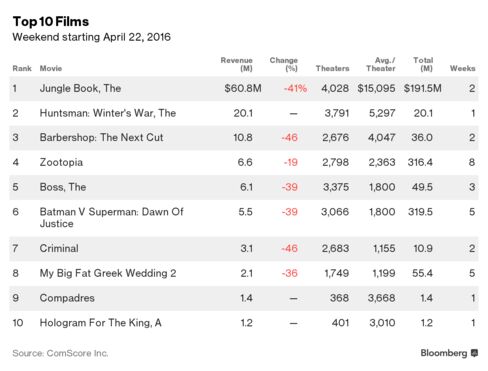 The tallies for the movies highlight the changing fortunes of the two studios this year, with Disney rolling out one of its best slates ever, analysts said. While Comcast Corp.'s Universal division had its best year ever in 2015 and ended at No. 1, its outlook this year is less certain, with little chance of matching its previous record total.
The results also show that reviving or reimagining old hits is no sure thing. While Disney is successfully retelling its animated classic based on the book by Rudyard Kipling, Universal's "The Huntsman" is off to a slow start for a film with a production budget estimated at $115 million by Box Office Mojo.
"The Huntsman: Winter's War" is a new installment in the studio's Snow White prequel series. Critics panned the picture, giving it only 17 percent positive reviews, according to aggregator Rottentomatoes.com. Analysts were forecasting debut weekend sales of $22 million, the average of three estimates.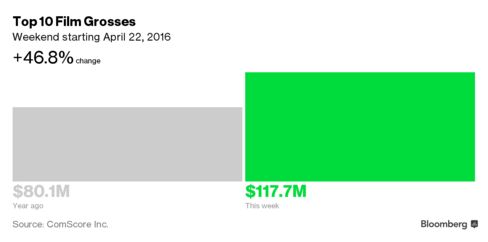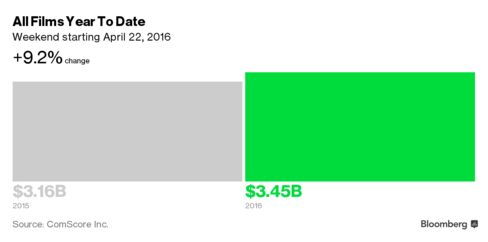 Before it's here, it's on the Bloomberg Terminal.
LEARN MORE